My first book, The Essential Guide to RF and Wireless (Second Edition), was written specifically for non-technical people who want to understand how wireless things work. The book requires no understanding of the underlying theory, nor does it contain any math. The Second Edition, which was published in 2002, is still every bit as relevant today as it was when it was first published. The book forms the basis of many entry-level RF engineering curricula and has even been translated into Chinese. If you want to quickly grasp how wireless things work, this is the book for you.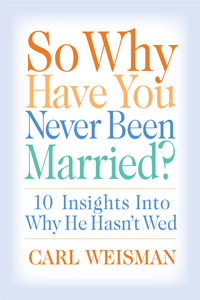 My second book, So Why Have You Never Been Married?, began as an exercise in self-exploration: I wanted to know why I was still single well into my forties. I figured if I could just find enough other never-married men over forty and ask them why they had never married, I would hear my answer from at least one of them. As things turned out I did hear my answer. Not from one of them, but from all of them. The book is based on research from over 1,000 never married men over forty. They share their thoughts, feelings and insights as to why they had yet to marry. The book is not a critical commentary, but rather an objective analysis, as well as a hopeful message. Several of the men, including myself, have married since the book first came out.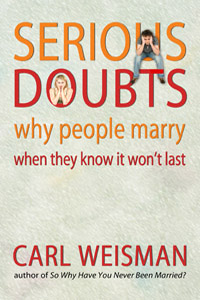 My third book, Serious Doubts, is the other half to the story covered in So Why Have You Never Been Married. That books is about men who postponed marriage, often times because things weren't perfect. Serious Doubts is about people who married, knowing beforehand, that it would not last. The book is part research, part workbook. The research comes from over 1,000 people (both men and women) who knew before they married that their marriage would end in divorce. Common patterns and themes emerge to explain this otherwise unexplainable behavior. The book also contains over 100 questions prospective spouses can ask themselves to gauge whether they have any serious doubts.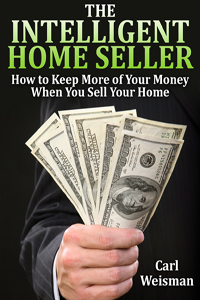 My most recent book, The Intelligent Home Seller, is part book, part crusade. I am on a mission to fix a broken industry and this book is my attempt. This book is written for all those home sellers who realize just how hard they worked for the equity in their home and refuse to give it away without a fight. Lots of books teach you how to get your home sold, this is the only one that teaches you how to keep more of your money. It is time to put an end to the industry's outdated customs and The Intelligent Home Seller shows you the way.