Imagine it is Sunday evening: not too early, not too late, mid-evening. You start to feel it. It is familiar to you because you feel it around this time every Sunday evening. It starts  small: a vague feeling of unhappiness. You try to ignore it—it is barely noticeable at first. But over the course of the evening, it continues to grow until you cannot ignore it (or deny it) any longer. You are depressed. It may not be one of the medically recognized depression types, but its symptoms are just as real: pervasive sadness, loss of appetite and difficulty falling or staying asleep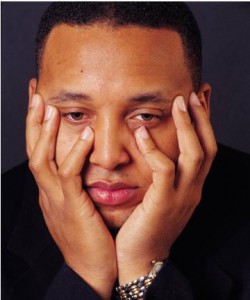 There are two sources of unhappiness you can experience from a job: systemic and inherent. Systemic unhappiness is caused by attributes of your job that have nothing to do with how you spend your day. Maybe you hate your commute, or you hate your boss, or your co-workers, or you do not make enough money. You can actually have systemic unhappiness and still enjoy your job. Systemic unhappiness does not cause Sunday Night Syndrome. What you need to if you experience systemic unhappiness in your job is to find the same job—if the one you have makes you happy—only with different circumstances. You need to change the source of the systemic unhappiness.
The Sunday Night Syndrome, on the other hand, is inherent to your job. It is unhappiness you experience as a result of how you spend your day. The feeling, deep inside, that you are wasting your time, your are unfulfilled, and this is not why you are here. You are selling out for a paycheck and it is taking its toll.
I experienced Sunday Night Syndrome back in the late 80s. That is when I coined the term. I had been working at Hughes Aircraft Company (now Raytheon) as an engineer for nine years by then. My first five years there were great because I was a design engineer. It was a time before PCs, so I spent my days in a lab with an oscilloscope and a soldering iron making things, and it was fun. Then they promoted me to project engineer. I suppose they called it project engineer because manager of minutia was already taken. To make matters worse, we were over-staffed. I used to joke that we had twenty thousand people doing the work of ten thousand. That was back in the days of Cost-Plus military contracts when a bigger payroll meant bigger profits. So, even if I did not have viable work to do for forty hours a week, I still contributed to the bottom line. To say I was bored would be an understatement.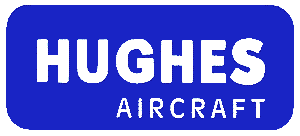 There is only so much unfulfilling boredom you can take before your body lets you know something is wrong. You can lie to everyone else, but not to yourself. The overwhelming feeling of depression you face every Sunday night at the thought of going to work the next day can morph into self-loathing. You hate yourself for the situation you are in because you know two things beyond doubt: your choices are the reason it is happening and you are the only one who can get you out of it.
I knew I had to get out, but I was not the kind of person to just quit a job without something to fall back on. I found a compromise. I requested a six month leave of absence (without pay) and it was granted. I suppose my managers at that time also knew we had too many workers, so granting me the leave of absence was probably a relief to them. I was single, with no bills, modest rent and a few bucks in the bank, so I could afford to go six month without a paycheck. In my mind, I had just quit my job, with the option to return.
The first thing I did during my leave of absence was to get part time job tutoring math. It got me out of the house and the money helped. That part time job morphed into a full time job tutoring. I was not making nearly as much as I had been in engineering, but I made enough to get by, and more importantly, I was no longer suffering from Sunday Night Syndrome. And when my six months were up, I confirmed what my managers back at Hughes Aircraft already suspected: I was not coming back, ever.
When I was working at Hughes as an engineer, what I really wanted to do was sales engineering, but I was thwarted at every turn. I suffered from the classic Catch-22: I could not get a job as a sales engineer without sales experience. Having not been born with sales experience, I was stuck.
After a year of tutoring I tried my luck again at seeking employment as a sales engineer. This time I was fortunate to find a company that was willing to train me—no prior sales experience needed. The job had three requirements: 1) had to be an engineer—check; 2) had to have contacts within Hughes Aircraft (they would be my customer)—check; 3) had to have not worked at Hughes for at least one year (that was the rule for selling into Hughes)—check, check, check.
By quitting my job I had unwittingly set events in motion to create an opportunity for myself I could not possibly have foreseen at the time. I got what I thought I wanted by giving up what I knew for certain I did not.
I am not going to tell you to quit your job—not in this economy. But I will tell you that life is short, and if you suffer from Sunday Night Syndrome then you are paying a dear price for whatever it is you think your job is giving you. All I can do is leave you with the famous quote from Steve Jobs' Stanford University commencement speech:
"Remembering that I'll be dead soon is the most important tool I've ever encountered to help me make the big choices in life. Because almost everything — all external expectations, all pride, all fear of embarrassment or failure — these things just fall away in the face of death, leaving only what is truly important. Remembering that you are going to die is the best way I know to avoid the trap of thinking you have something to lose. You are already naked. There is no reason not to follow your heart. … Stay hungry. Stay foolish."
Thanks for installing the Bottom of every post plugin by Corey Salzano. Contact me if you need custom WordPress plugins or website design.