I've never really been a puzzle person. Crossword—can't finish it. Jigsaw—boring. Rubik's cube—makes me feel like an idiot. Scrabble—three letters max.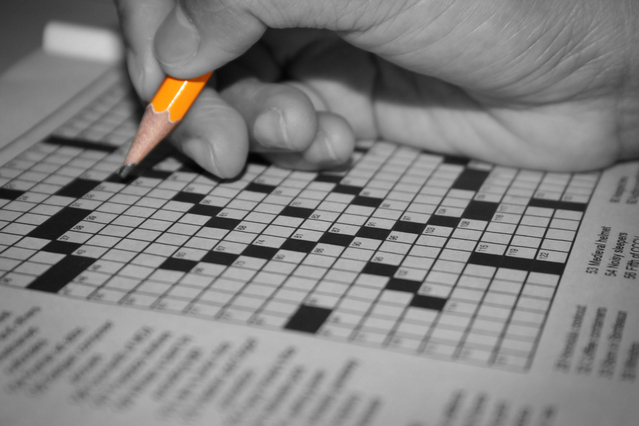 I never really understood the purpose of puzzles. Whether you finish them or not, they seem like a waste of time. Maybe you enjoy doing them, but you're not really accomplishing anything. It's frustration disguised as entertainment.
I'm always curious when I come across a half-finished crossword puzzle in the back of that magazine they have on airplanes. I wonder if the person was frustrated because they didn't complete it. Can you enjoy a puzzle if you don't finish? Can you enjoy a puzzle just for the challenge? Doesn't life already have enough challenges? Why seek out additional ones?
It occurred to me that one way of looking at life's challenges is as a bunch of puzzles that need to be solved. Can't make rent this month? That's a puzzle that needs solving. Can't pay your dividend this quarter? That too is a puzzle that needs a solution. Unemployed over 50? Puzzle. Diagnosed with cancer? Puzzle. Don't know what to make for dinner tonight? Puzzle.
No one escapes. Life is nothing but one long series of puzzles. Day after day. I don't care if you're rich or poor, young or old, gainfully employed or borderline homeless. When you wake up in the morning, you're facing a never-ending string of puzzles. And not every puzzle can or will get solved. But they're still puzzles. The way I see it, you may as well learn to enjoy doing them.
So, I've decided, if every challenge in life is nothing more than a puzzle to be solved, then damn it, I'm going to be MacGyver.
I know I won't solve every puzzle and that's okay. I don't think it's about he who solves the most puzzles wins. I think it's about embracing this journey called life and finding a way to enjoy each puzzle that comes along. The same way those crazy people who play Sudoku do.
Thanks for installing the Bottom of every post plugin by Corey Salzano. Contact me if you need custom WordPress plugins or website design.